For immediate release:
IADC welcomes the bipartisan reintroduction of the MAHSA Act in the US House of Representatives. We support policies that aim to provide maximum support for the freedom movement in Iran and commitment to cut the lifeline of the regime in Iran.
Due to egregious human rights violations and acts of terrorism by IRGC, its ultimate commander, Ali Khamenei, and based on the role of Ebrahim Raisi in the extrajudicial executions of 1988, both are already on the OFAC sanction list (under EO 13876), and subject to secondary sanctions. This bill will encourage the President, with power to impose sanctions under IEEPA, to review each of the five sanction authorities and determine whether "any and all" individuals qualify as persons responsible for decades of Iranians' pain and suffering, who may have been overlooked or passed over.
We look forward to the introduction of additional legislation that will bring about practical and measurable support for the Iranian people, and call on all elected officials in Congress, across party lines, to support the passage of such bills.
Our community wants a free, democratic Iran. It takes all of us coming together, regardless of party affiliation, to achieve that goal. And IADC is committed to be a partner to amplify the voices of Iranian-Americans in this just cause.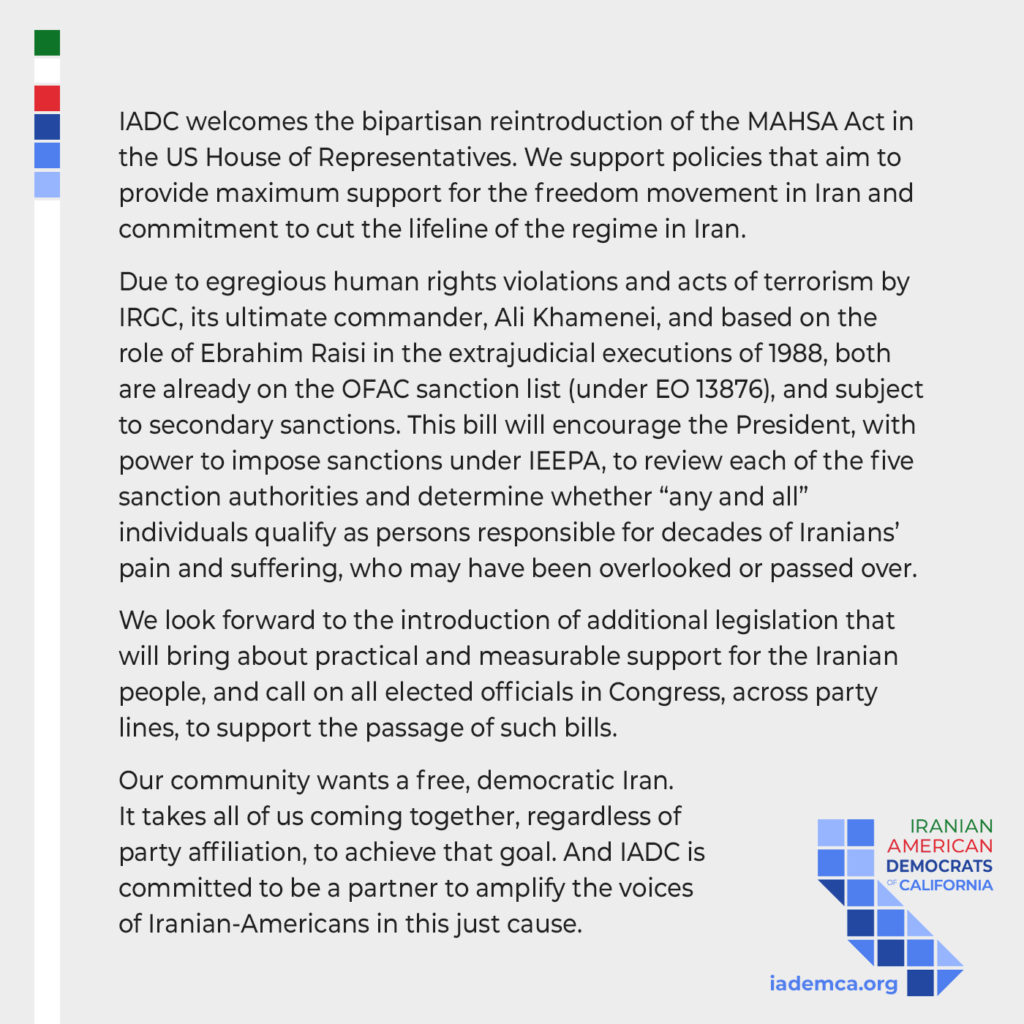 Issued January 29, 2023.