(
Sudi Farokhnia
Acting President
Chair of SoCal region
Sudi Farokhnia is a Risk and Audit professional; Appointed Delegate to CADEM since 2019, 2020 Elected DNC Delegate CD45, Treasurer of Feel the Bern Democratic Club OC, Women Rights activist, a devoted Community Organizer, and Philanthropist.
As an attentive listener and passionate about social justice & gender equality, Sudi prioritizes removing all barriers of voting, promoting Diversity and Inclusion by amplifying the voice of the under-represented communities, advocating for Progressive values, standing up to Hate & Violence (end endless wars that displaces people, especially women and children), cutting military spending, demilitarizing the police, closing private prisons, and holding our elected officials Accountable and Accessible to their constituents.
Shahriar Afshar
Acting Vice President
Vice Chair of the SoCal region
Public Affairs Advisor, Urban Developer, Startup Mentor, Autism Advocate, Podcaster at Politics365.com, Founder & Former President of the Iranian Trade Association and the Iranian-American Democrats of San Diego.
Shahriar has been engaged in government affairs, media & community outreach & Iranian-American community empowerment for over 25 years. Shahriar continues to be involved as a Board Advisor to several Iranian-American organizations, tech startups & national causes. He can be reached at info@AfsharGroup.com.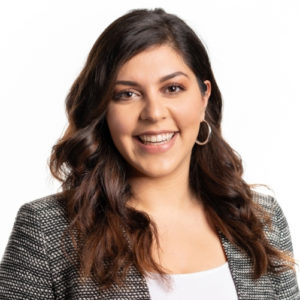 Negeen Sadeghi-Movahed
Secretary
Activist and Consumer Protection Attorney based in Los Angeles, CA, Past Chairwoman of the American Bar Association's Law Student Division and former Associate Director of the Iranian American Women Foundation, featured Analyst in several Iranian and American media outlets.
Negeen's analysis on feminism, education policy, race relations, and international affairs have been featured on Washington Post, Manoto TV, Mic, KIRN 670 radio, FEM Newsmagazine, ABC's Nightline, BBC World Service's Newsday, and Al Jazeera America.
Azadeh "Azi" Ghafari
Treasurer
Azi is a licensed mental health practitioner who works as a hospital administrator in Southern California. She specializes in public health policy and mental health advocacy within immigrant and refugee populations. During the 2008 and 2012 general elections, she worked as an Organizing Director for the Obama for America campaign. During the 2018 midterm elections, she worked as the Compliance Finance Director for the California Democratic Party (CDP) and went on to serve as the party's first female Creative Director.
Maryam Zar
Appointed Parlementerian
Former LA City Commissioner for the Commission in the Status of Women (CSW), Parliamentarian for the Pacific Palisades Democratic Club, Chair of the parent board for a LAUSD middle school, 2018 elected Delegate, Former Chair of Pacific Palisades Community Council, the Westside Regional Alliance of Councils and the Founding Chair of the Pacific Palisades Task Force on Homelessness.
Maryam attended Boston University and returned to Iran to be the Iran correspondent for Middle East Economic Digest, and Gulf Marketing Review, and also wrote for the Iran Business Monitor. She returned to the US, attended law school, got married and now lives in LA with her husband and three children.
Alex Mohajer
Chair of LA Region
Alex is an award-winning political activist, organizer, and journalist. He is the Regional Chair of the Iranian American Democrats representing Los Angeles and serves as the first Iranian American and millennial president of the Stonewall Democrats, one the nation's oldest and largest LGBTQ+ political advocacy organizations. He is the recipient of a Truman Award from DPSFV for executive producing the National Vote-at-Home Initiative during the 2020 election and a 2018 Excellence in Journalism Award from the National Association of LGBTQ Journalists. He holds a BA from UC Berkeley and a JD from Chapman University School of Law.
Neda Farid
Vice Chair of LA Region
Neda has been actively involved in AD-43 for about 30 years and is passionate about public education, social justice, the arts, and equity issues. Professionally, she practices in the area of Special Education Advocacy, while continuing to tackle issues relating to social justice, mental health, and public education, especially among immigrant communities.
Neda is an active volunteer with a multitude of local city, county, and state organizations serving underrepresented populations. She supports the community pro bono, especially the Iranian-immigrant community, through tax season, with services for parents with special needs children, and by assisting our Iranian and Iranian-Armenian homeless seniors and youth off the streets.
Sousan Manteghi-Safakish
Chair of NorCal Region
Sousan is a wife, mother, an activist , and an American by choice. She holds the ideals to protect women's rights, human rights, the secular state, and cultural pluralism. She supports a woman's right to choose and access to contraception as the right of women everywhere to take control of their own reproductive future. As a community activist, her experience includes CADEM (Delegate), SCCDP (Elected Delegate/Active Member), South County Dem. Club (SCDC Former President), BAIAD (Past President & current E-Board member), DAWN (member), AAUW (member), Tahirih Justice Center (member), and Order of the Eastern Star (member). Life experiences have fortified her belief in social and economic justice.
Iman Novin
Vice Chair of NorCal Region
Iman has over 14 years of experience in the multifamily development sector with a focus on affordable housing, mixed-income and transit-oriented development.  Prior to starting Novin Development, Iman worked at MidPen Housing as Director of Acquisitions and at BRIDGE Housing as a Project Manager in both northern and southern California.
Iman is active locally serving on the Walnut Creek Planning Commission and Board of Directors of the Trinity Center and Chamber of Commerce. Iman holds degrees in Structural Engineering and Urban Studies and Planning from the University of California, San Diego with honors.
Mana Shooshtari
Chair of Central Valley Region
Mana started organizing as a high school student in Stockton, CA on issues surrounding gun violence prevention, immigration rights, and intersectional feminism. In 2021, Mana was elected to present CA Assembly District 13 as a Delegate to the California Democratic Party. She was also elected to serve as Vice President for the Young Democrats of San Joaquin. She's pursuing a B.A. in Political Science at San José State University.
Aria Ghafari
Vice Chair of Central Valley Region
Aria is from Orange County and works in Sacramento as the Chief of Staff to Senator Tom Umberg. He has worked on the staff of numerous state, local, and federal campaigns and is a graduate of UCLA and UC Hastings Law School. Aria spends his free time riding bicycles and rooting for the Lakers and Dodgers.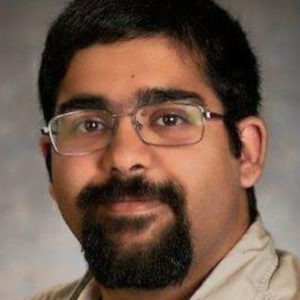 Parshan Khosravi
Chair of Policy Development Committee
Parshan is a legislative advocate, grassroots organizer, and unapologetic voice for equity-driven public policy. As a former Iranian refugee and a member of the Zoroastrian community, Parshan is a fierce advocate for immigrant rights, and a believer in the power of education as a mechanism of community empowerment. Parshan's policy focus areas include higher education, immigration, and labor rights. In his professional job as the Government Relations Director of the University of California Student Association, Parshan leads the organization's advocacy efforts in Sacramento and Washington DC. Parshan also currently serves as the chair of the CYD Labor Caucus.
Fariba "Faye" Hezar
Chair of Outreach Committee
Fariba is a community activist, organizer, and member of the central committee of Orange County. She received her undergraduate degree in Biology & Chemistry and PsyD in clinical Psychology. She has been a campaign manager for the Iranian community in LA and OC Census in 2010 and 2020. Fariba co-founded Imagine Action OC, and is currently the Field Operation and Fundraising Co-Chair for the Newport Beach Women Democratic Club. Fariba has been a Delegate to CADEM, since 2018. Lastly, she is a member of the Language Accessibility Advisory Committee with the Registrar of Voters in OC.
Alireza Mosallaie
Chair of Digital Media Committee
Alireza is an activist interested in protecting the earth from Global Warming/Climate Change. While effectively initiating a medicare for all/single payer healthcare and free tuition and universal healthcare. Everyone deserves to live a comfortable life. And all for raising the minimum wage. Social media has been a passion and I am on there every day seeing the good and change I can make.
Keristofer Seryani
Chair of Endorsement Committee
Keristofer was born in Tehran, Iran, of Armenian and Assyrian ethnicity and moved to the US at the age of 12. He is a life-long Democrat with a keen interest in Women's rights and equality. He currently serves as an ADEM delegate for AD12, e-board member, and vice-chair of the Finance Steering Committee within the California Democratic Party. Keristofer holds a B.A. degree in economics and political science from Whittier College and a M.S. in Foreign Service with a concentration in International Finance and Commerce from Georgetown University and has spent the past two decades structuring and developing large-scale energy infrastructure projects.